"Hello!? It's Mickey!" 
I was shopping lately and when I stopped at H&M I was happy to find this awesome Mickey shirt. It has low cut "armpit holes" and it is a loose fit, it is so comfortable! And nearly next to it where this striped leggings. They were looking at me and they said: "Get us, you wanted us for a long time. Here we are, why waiting???" And I got them obviously.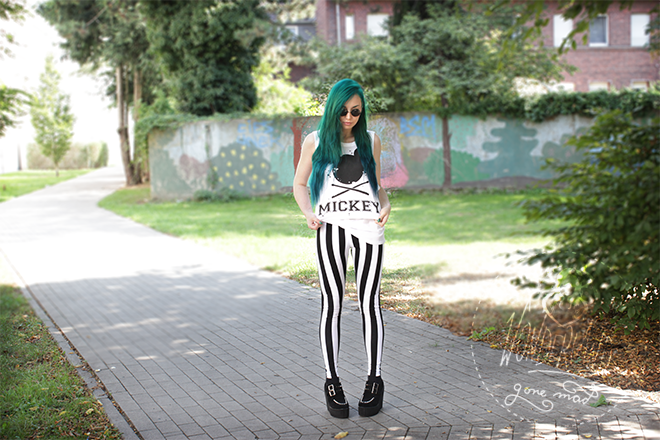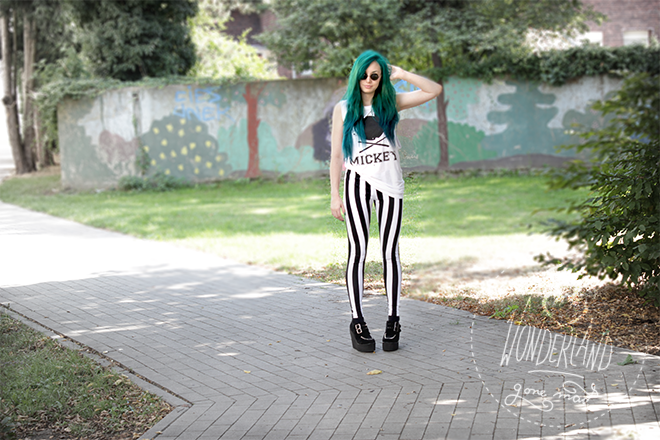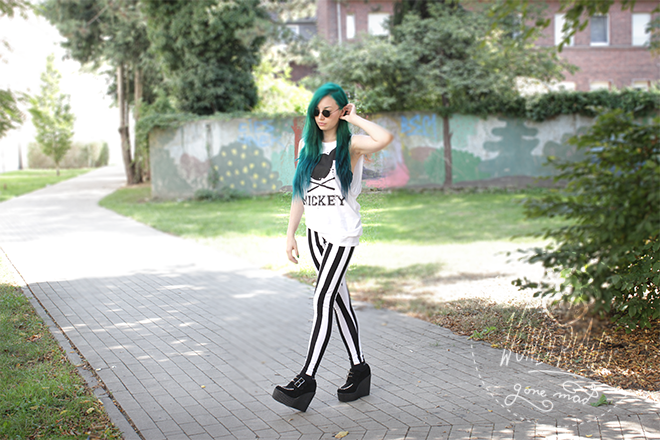 bolero jacket – Ghost of Harlem // top – H&M disney // leggings – H&M // bag – Sixx // shoes – ebay
I wear my bolero which is hooded and my round glasses. My bag was painted black and studded by me. My favorite glasses from ebay fit to every outfit.
And what do you think? Would Mickey be proud???